Client Installations
An antique Belgian ceramic in a Swedish country house bathroom
We were delighted to receive photographs back from our client of this impressive lay of an antique Belgian ceramic floor, manufactured between 1879 and 1912 by Maufroid Freres et Soeur.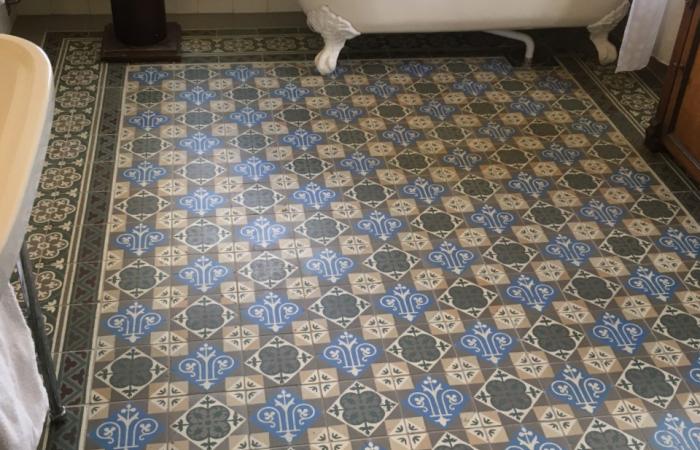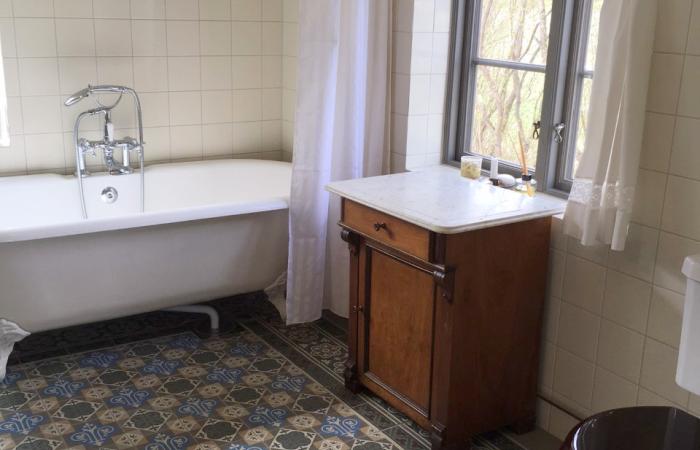 This fully restored ceramic encaustic floor, supplied by The Antique Floor Company, has been re-laid in the bathroom of a Swedish island country home, the damier themed design complimented by its original same size borders, laid back to back, which beautifully frame the floor.
The floor harmoniously compliments bath, fixtures and furnishings delivering the perfect space for relaxation and indulgence as well as providing a practical low maintenance solution in a high traffic area.