Client Installations
An antique tile carpet feature in Ontario, Canada
This antique French ceramic tile, complete with its original double same size borders, has been stylishly laid as a centralised carpet feature in this Ontario, Canada dining room and into the adjacent kitchen.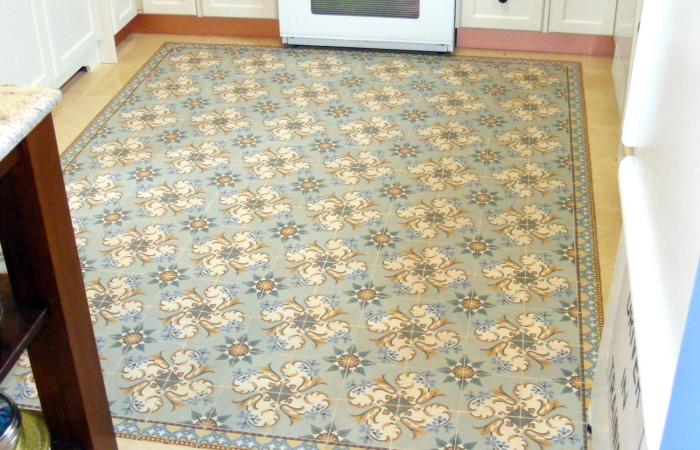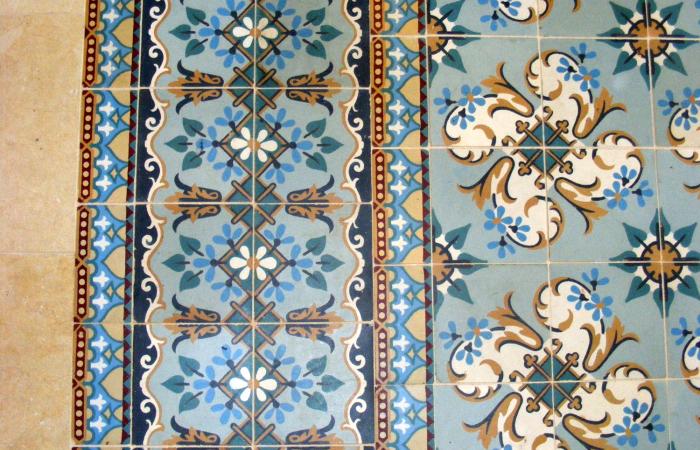 The floor dates from the early part of the 20th century and was produced at the Usine de Montplaisir, Maubeuge, a page from the original sales catalogue for which is shown below.
Following its professional restoration and cleaning by the antique floor company the slip colours in the clay are now as crisp and clear as they were when first made by hand and fired over 100 yrs ago.