Client Installations
An art nouveau ceramic on a Danish villa entrance
The Antique Floor Company supplied this art nouveau Belgian ceramic tile for this Danish villa..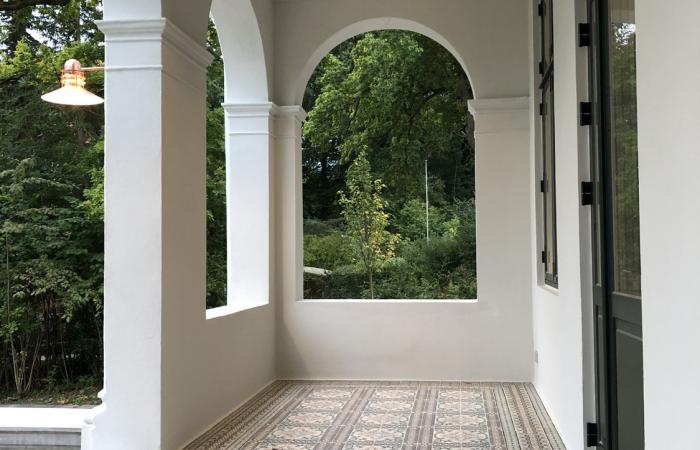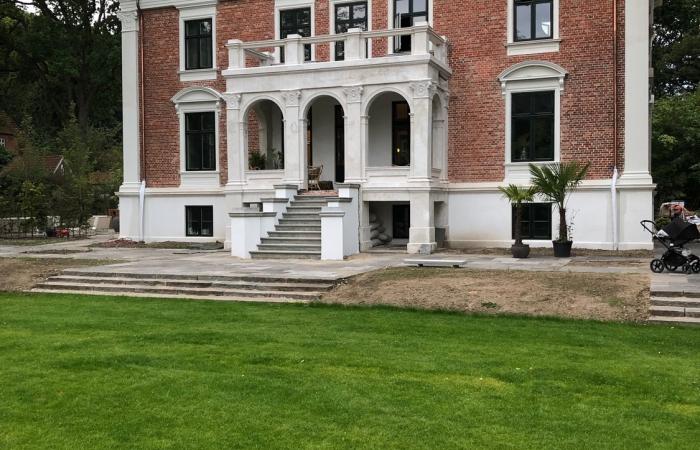 This antique Belgian floor has been laid to impressive effect in the entrance of the villa in Risskov, Denmark, replicating its original lay of a four tile motif framed by a half sized border. In total, over five individual tiles have been used in addition to the border corner tiles also recovered and restored.
Being highly fired to over 1,100 degrees F, the tiles not only provide a pleasing aesthetic but also an easy to maintain solution to a high traffic area. Their high firing and density will leave them impervious to high summer or sub zero weather conditions and at over 100 years old will be robust for at least 100 years more.
More photographs of the floor The Antique Floor Company supplied can be found by clicking here