Client Installations
A Morialme antique ceramic in a Georgian house hallway
An antique Societe Ceramiques de Morialme, Belgique ceramic encaustic tile has been laid in the entrance hall of this Georgian House in Conwy, Wales.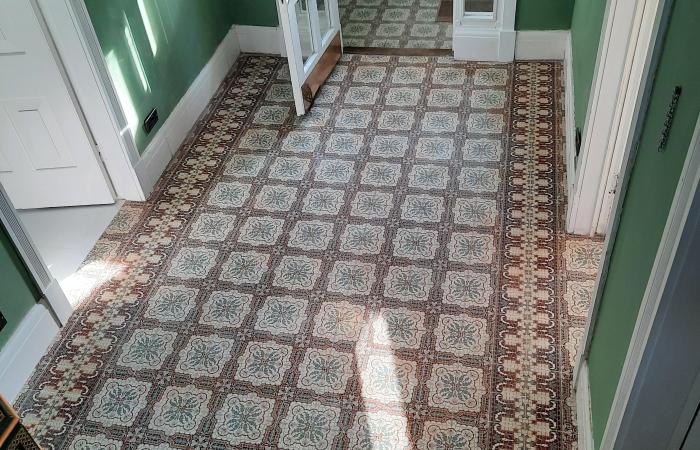 The design is exquisite and the lay, using its rich accompanying same size back to back border tiles, has delivered a grand statement on entering the home, as well as a practical low maintenance solution in a high traffic area.
Details of the floor supplied can be found by clicking here.