Client Installations
No detail spared in this period bathroom restoration - Illinois, USA
Period tiles, ceramics, fixtures and fittings have created a unique bathroom worthy of personal indulgence..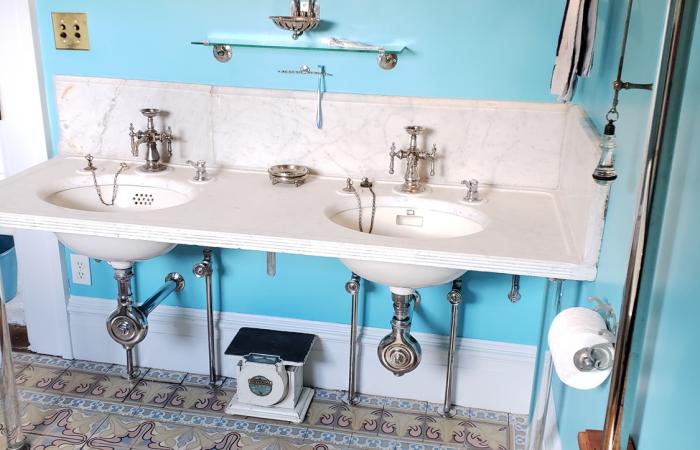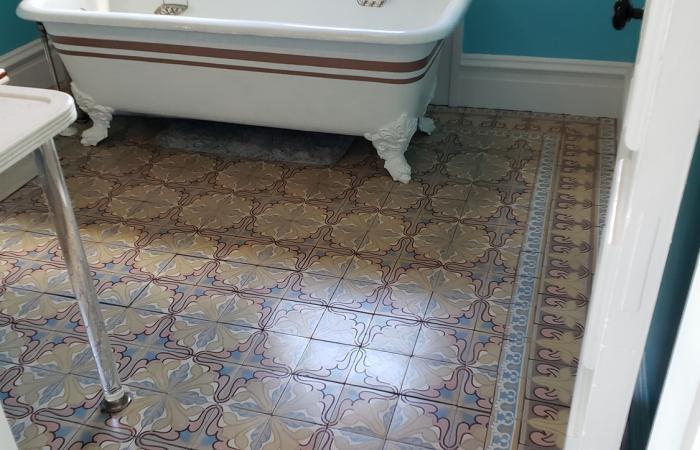 No detail has been spared in the restoration and development of this period bathroom in Illinois, USA and we were delighted to receive photographs back from our client.
The Antique Floor Company supplied this fully restored period ceramic tile in a pastel palette and manufactured by Societe Anonyme Le Ceramique National, Welkenraedt. The company was established at Forges-Les-Chimay in 1892 and later opened a subsidiary in Welkenraedt in 1900. The Welkenraedt factory continued to trade until the mid 1920's so the floor dates between 1900 and 1920 but will certainly be towards the earlier date.
A stunning renovation of style and harmony.
Additional photographs of the floor supplied can be found by clicking here