Client Installations
A Hampshire hallway
Photographs from one of our larger restored turn of the century French ceramic encaustic floors which has a strong vegetal theme.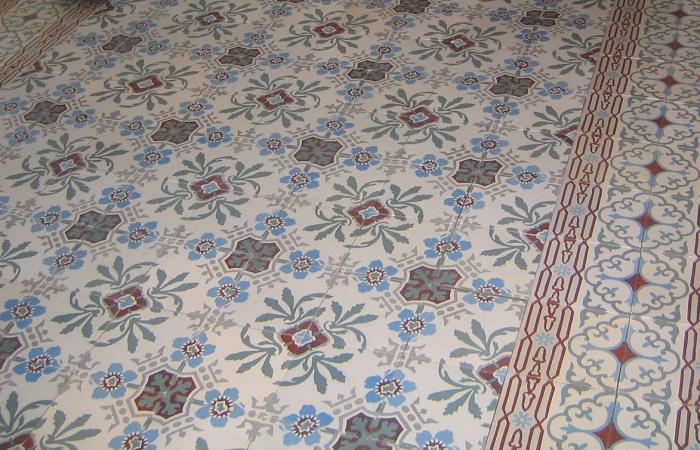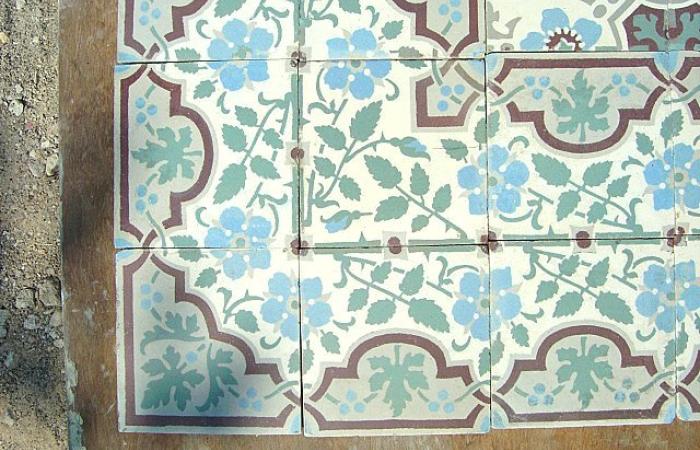 This 22m2 floor has been installed in a large hallway in Hampshire, southern England.
While the floor tessellation is beautifully rich and ornate the cream fond of the tile and pastel palette allows for plenty of light to be passed around the area and the twin design border tiles frame the floor magnificently.