Client Installations
An impressive garden project in Cheshire, England
The Antique Floor Company supplied this early twentieth century Belgian St Ghislain ceramic for this impressive garden landscaping project in Cheshire, England.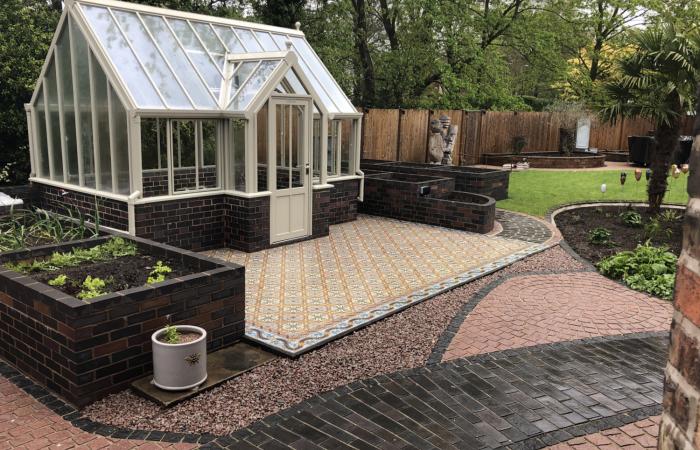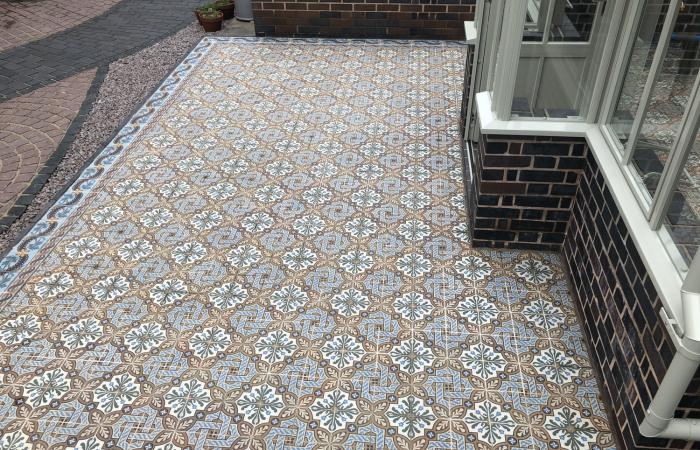 Providing technical advice also, in respect of the floor plan for the tiler, we were delighted to receive these photographs from the client showing how it beautifully completes the glasshouse and its patio, as well as in a larger context being an anchoring decorative feature for the garden.
Antique ceramic tiles can be laid inside or outside of the home, providing a pleasing and low maintenance aesthetic.
The original tiles supplied can be seen by clicking here or here