Client Installations
A kitchen in London, England
Clever use of the geometric borders of this antique French floor has delivered a superbly balanced room.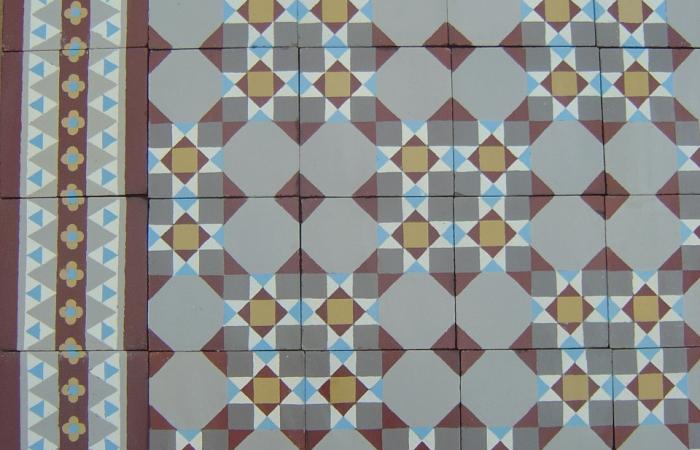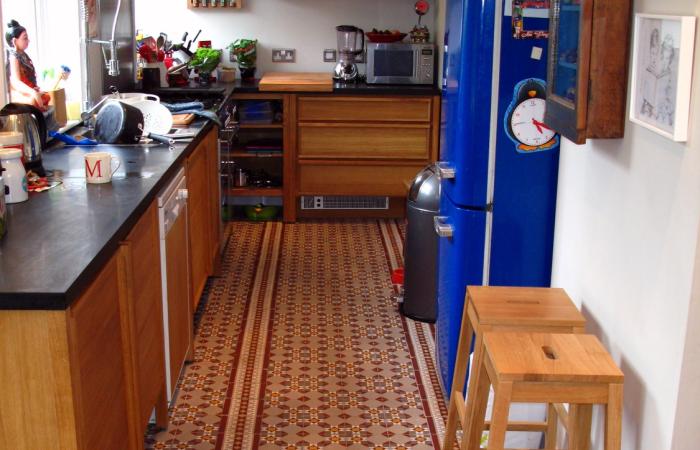 The kitchens narrow width has been offset by accentuating its length by making the borders a centralised frame on the floor space.
The palette of the floor is warm and the choice of woods superbly complimentary.